ANCHOR OF HOPE PROJECT
This [hope] we have as an anchor of the soul, both sure and steadfast, and which enters the [Presence] behind the veil.
Hebrews 6:19 (NKJV)
Support Anchored International Relief
A Beacon of Hope in Uganda
Construction has been completed on the new Anchor of Hope House. This house stands as a beacon for the entire community that God has not forgotten them or their children. This house will provide for malnourished and/or abandoned children do have a safe place to live, play and grow in the Lord. It will also introduce them and their families to Jesus Christ as their only hope of a life beyond this life. We want to give them what Jesus wants for all of us. Also to see our exciting video introducing the house and to see how far we have come please click on this link:
"The thief does not come except to steal, and to kill, and to destroy. I have come that they may have life, and that they may have [it] more abundantly.
John 10:10 (NKJV)
Lives Are Being Changed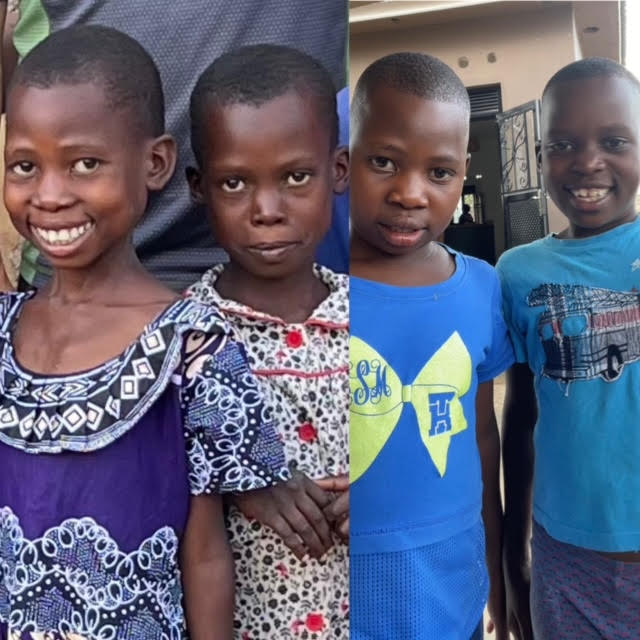 Here are our first residents! If you have been following us for any length of time you will remember Rose (11) and Naka (7). They were severely malnourished when we found them in May 2021 after they had been abandoned by their mother and father. Now they are in the healthy range and doing so much better. It is our first of what we hope will be many success stories! Malnutrition is both a life threatening and life altering condition that is completely avoidable with proper food and care.
Malnutrition threatens to destroy a generation of children in Uganda. More than one third of all young children – 2.4 million – are stunted. The damage caused by stunting is irreversible. Half of children under five and one quarter of child-bearing-age women are anemic. UNICEF Uganda
How You can Help
We have finished the house but now we need to bring in running water, electricity and build a security wall around the complex. In addition to this we are building a large kitchen, dining/study hall and hiring staff. This is a joint project of Calvary Chapel Naluko and Anchored International Relief (AIR).
Here is an itemized budget of what we have yet to do:
| NEEDS | COST |
| --- | --- |
| Electricity for the house and compound | $3,400 |
| Solar for the house | $1,400 |
| Plumbing for the house | $4,700 |
| Water tank and platform | $1,200 |
| Solar water pump | $1,000 |
| Block wall around the compound | $10,000 |
| Kitchen and Dining Hall | $8,300 |
| Kitchen outfitting | $200 |
| Stove | $1,000 |
| Furniture, and bedding for the house | $850 |
| Refrigerator for kitchen (large propane) | $1,200 |
| Microwave | $850 |
In addition to this we are estimating our monthly cost to run the center for food, staffing and medical at $2,500 a month to feed the most severely malnourished and at risk children under five four meals a day.
Thank you for praying and helping as we minister to the poorest of the poor. If the Lord leads you to help, please donate below.